Image Magick - Images Optimization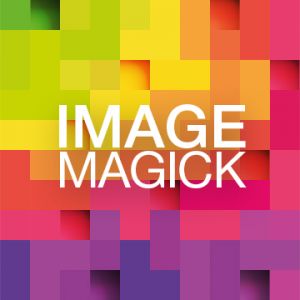 1.7.x, 1.8.x, 1.9.x
1.12.x, 1.13x, 1.14.x
Image Magick Images optimization Magento extension is a Magento plugin that helps web store owners resize product images maintaining their high quality. This Magento Images optimization extension provides an opportunity to change the size of your images to make them fit any display.

Image Magick custom Magento module works with thumbnails and full-scale images, retaining their original resolution. This Images optimization Magento plugin is one of our Magento modules that helps to improve the customer experience of your online store, presenting your products in the best possible way.

Image Magick custom Magento extension prevents images from distortion. It provides automatic image compression on upload, serving for Magento pictures optimization.
Compress your pictures without quality loss
Retain images with their original resolution
Work with both Thumbnails and Full-scale images
Get automatic images compression on upload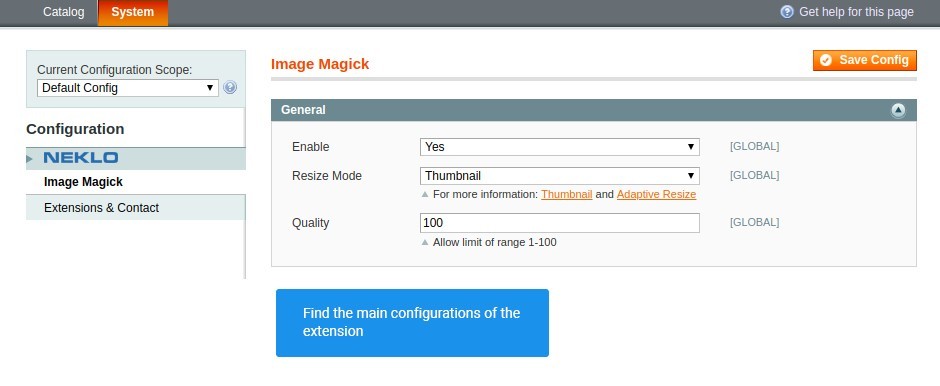 Find the basic configurations of the extension
Go to System > Configuration > Neklo > Image > Magick and adjust the extension.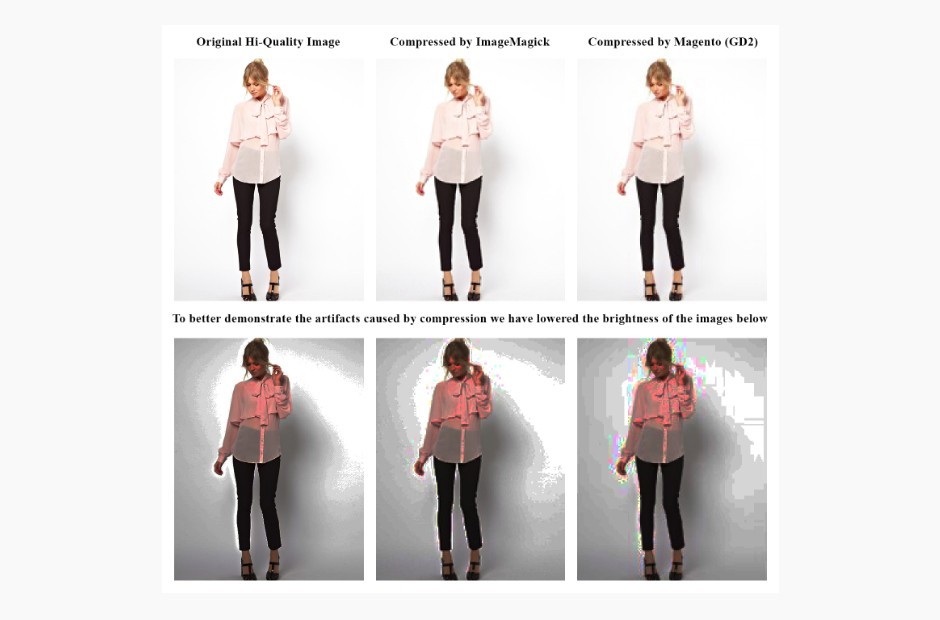 Differences between compressed photos
Compare these photos and see how Image Magick extension performs its work.
Image Magick settings
See the difference
Extension Features
HQ image optimization
This Magento plugin helps to optimize images while retaining their original quality. The excellent quality of optimized images is the advantage that makes this extension highly demanded in the NEKLO Magento module store.
Custom size & quality settings
Image Magick extension allows you to specify the quality of images. Image quality degrees can be set within the limits from 1 to 100, depending on what is best for your system to work properly. Our Magento 1 module development experts have introduced 2 optimal resize modes: Thumbnail and Adaptive Resize. These 2 can be implemented with no additional steps.
Speeding up your web store
Non-optimized images can significantly increase the time of a web page uploading. Our extension helps to avoid your website slowing down. Image optimization and compression occur in the background and don't affect the speed of web page uploading. If an image is requested for display in the process of optimization, the original version will be displayed without any processing.
Easy & quick integration
Images optimization Magento extension by NEKLO easily integrates with your web store, replacing the original GD 2 library and improving all the existing images. By following a simple installation process provided below in our Magento extension store, you will be ready to manage your images in minutes.
Frequently Asked Questions
How to install a Magento extension by NEKLO?
1. Disable Compilation mode if it is enabled (System - Tools - Compilation).
2. Unpack the archive purchased from our Magento Store and copy the contents of the 'extension' folder to the root folder of your Magento installation.
3. Log out from Magento Admin panel if you are logged in and then log back.
4. Clear the cache. If Cache Control is enabled in Magento go to 'System > Cache Management' section, select 'Refresh' under 'All Cache' drop-down menu and press 'Save Cache Settings'.
5. Go to 'System > Configuration > NEKLO tab > Extensions & Contact' section and check the list of extensions installed for the name of your purchased extension. If it is in the list the installation is complete.


I'm running several stores, shall I buy a separate extension for each of them or it is possible to use one extension?
You can use one extension per one live Magento installation. It means that if you run multiple stores on same one Magento installation, you just buy our extension once and then use it for all your stores.
In case your stores run on separate live Magento installations, you need to buy an extension for each of them.


I'm getting this error: SQLSTATE[23000]: Integrity constraint violation. What shall I do?
Next time, please, disable the compilation mode prior to uploading the extension files to your server.

And now, please, follow these steps:
1. Open app/etc/local.xml
2. Replace
3. Log in to admin panel and disable the compilation.
4. Revert the changes in the local.xml
5. Clear the cache.


There's a "404 Not Found" error when opening configuration page.
Please, log out and then log back into the backend, so Magento can refresh permissions.


How to uninstall the extension?
To completely uninstall any of our extensions, first start from disabling it. To disable the extension, please follow the next steps:

1. Edit … file (where XXX stands for the extension name/code).
2. Change "true" to "false".
3. Clear the cache.
At this point the extension is completely disabled and is not visible for Magento.
Now you can safely remove the extension files, although it is not necessary.
How to disable your extension?
To disable any of our extensions, please, follow this algorithm:

1. Edit app/etc/modules/Neklo_XXX.xml file (where XXX stands for the extension name/code).
2. Change "true" to "false".
3. Clear the cache.
As soon as you have done it the extension is disabled completely, meaning it no longer affects any Magento functionality.


How to translate an extension?
There are two options for translating your Magento extension.

1. Please open app/locale/en_US/ Neklo_XXX.csv, copy it to your locale folder, for example to app/locale/de_DE/ Neklo_XXX.csv and change the wording after the "," so the line will look like "Product review","Testbericht".
2. If there are the necessary language packs installed, you can use inline translation. To do that, please, go to admin/system/configuration/ developer, choose the storeview you want to translate and enable inline translation for it. Then go to the front end, select text and translate.


How to update NEKLO extension?
1. Log in into your account
2. Download the extension (it will be always the latest extension version)
3. Unpack the downloaded folders
4. Disable the Compilation mode in Magento
5. Upload the overwriting existent files of our extensions to Magento root folder (please note that if you customized the files of our extension, the customizations will be overwritten)
6. Refresh site cache (if it\'s enabled)
7. Re-run the Compilation mode
How to install this Images Optimization Magento Extension?
To install Images Optimization Magento Extension, you need to have FTP/SSH access details. Then the process begins:
1
Download the folder with Images Optimization Magento Extension and unpack it.
2
Upload all files from the zip file to the root folder of your Magento 1 installation.
3
In your admin panel, go to System > Cache Management and flush Magento cache.
4
Turn code compilation back on in System > Tools > Compilation after the extension was successfully installed.
5
Log out from Magento and login to reload ACL (account control level) rules.
6
After that, Images Optimization Magento Extension is ready to work. The General Settings where you can enable and configure the extension are located at System > Configuration > Neklo > Product Position > General Settings.