Magento Custom Development
Have been working with Magento since the earlier versions, we're the true Magento pioneers, who successfully made their way from being a small company to becoming one of the most recognizable brands in Magento development. Simultaneously involved in a large number of projects for our customers all over the Europe and North America, we continuously upgrade our skills, acquiring new approaches and techniques and putting them into practice to raise the quality of the services we offer you.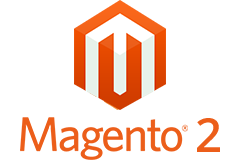 Today we provide you a full range of Magento 1 and Magento 2 services, from custom development and speed optimization to Magento 1/2 system administration and support, and are able to meet any of your requirements, no matter how complex is the technical side of their realization.
Whether you wish a website to be developed for you from scratch or to enhance the one you already have, with us you'll get exactly what you want without even bothering with employing extra people as in our team there are everyone you might need for you project – from developers, QAs, system administrators to PMs, SEO specialists and designers. All profoundly experienced in Magento 1/2 and eCommerce.
In our team we're like a well-oiled machine, where each one is responsible for a particular scope of work. Turning to us, you get all your issues solved at once, with multiple solutions offered and a great variety of options for you to choose from. And all that done by a single team.
We put your interests first to provide you with the solutions that work for your business. We guarantee you a high quality of our services and a commitment to deadlines.
What we offer
When it comes to Magento there's hardly anything we cannot do.
The services we provide include the following:
Frontend development
20% of total number of our employees
To make your store look amazing and be easily navigable, our frontend developers use HTML5, CSS and JS combined with state-of-the-art technologies and the latest methods, setting them properly to ensure your store's compatibility with all the popular browsers and modern devices.
Project Management
6% of total number of our employees
Our PMs closely interact with you as our customer to get a clear and detailed understanding of what are the peculiarities of your business and what should be done to meet your wishes. After clarifying the requirements, PMs set tasks to our developers, ensuring that each of them gets the idea correctly. To enable efficient communication and to timely report you on the changes introduced and the works done Scrum and Agile methodologies are used.
System Administration
10% of total number of our employees
To achieve better results we take the DevOPS approach within our team together with continuous integration. Knowing all the pitfalls of working with Magento from their own experience gained on our numerous projects, our system administrators will maintain your store in a proper condition, making it secure and fault tolerant. Our experts in cloud technologies will help you migrate to a cloud, build a reliable cluster, and ensure automated scaling of your Magento, including horizontal scaling. They will balance your server load and help you reduce the costs on your hosting, finding a solution that suits your business best.
Backend development
35% of total number of our employees
Capable of bringing to life even the creaziest ideas that seem hard to be embodied, our Magento developers are best at finding an optimal solution for each particular task they deal with. Keen on challenging projects, they will help you to migrate from any existing platform to Magento and will make your store a more advanced one, easy to manage and appealing to your customers by undertaking ERP, CRM, Custom Payment, Shipping integration and social networks integration. They will analyze the way your system works and develop plugins for you to give your store a new functionality.
Quality Assurance
35% of total number of our employees
Profound testing during all the stages of development, often underestimated, is a highly important aspect and should in no way be ignored. We provide a full-cycle Magento testing, including test planning, manual, automated and load testing. The latter is used to analyze how productive is your Magento and how it uses the resources available. Working in close collaboration with the backend developers, our QAs use the approach of a continuous delivery of builds for a better coordination of the development processes. All the testing is arranged at staging to protect you against server faults.
Magento 2 Migration
14% of total number of our employees
Whether you are not fully satisfied with how your online store works or want to continue getting updates for it, the best way for you now to boost its performance and keep enjoying your Magento functionality is to move to Magento 2. Already having experience in Magento 2, our dedicated team of certified Magento developers will do all the hassle for you, providing you with the highest quality Magento 2 migration services, including migration of your custom settings and Magento theme, to help you transfer seamlessly.
Ordering our Custom Development you get our dedicated Magento team at your disposal, ready to turn your concepts into reality.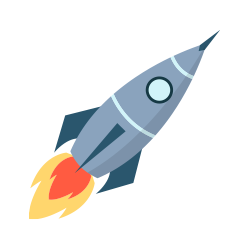 Being well aware of how eCommerce works, we know the expectations towards an online store both from the point of view of business owners and their customers. Realizing the importance of quick loading we strive to make your Magento as fast as it can be. Find out more in our Magento® SpeedUp! section.
If you wish to order any of our custom services or to know more about them, please, contact us:
Phone: +1-855-380-5958
E-mail: info@neklo.com