Magento Store Monitoring Application
Magento Store Monitoring Application
Handy multifunctional app for merchants and business owners.
Finally full Magento dashboard, custom reports and advanced functionality come in one powerful application. With our multi-featured Magento Store Monitoring app you are in total control of your store, no matter where you are. Perfect both for iPhone and iPad.
One app, multiple opportunities
Magento Store Monitoring provides you with a great variety of features, tailored for you to analyze your store's performance and boost your eCommerce.
Here is what you get with Magento Store Monitoring:
Dashboard
View Magento business metrics in real time.
Get detailed information on your orders, customers and popular items. No need for you to go to your Magento admin panel – all the data you need is now at your hand.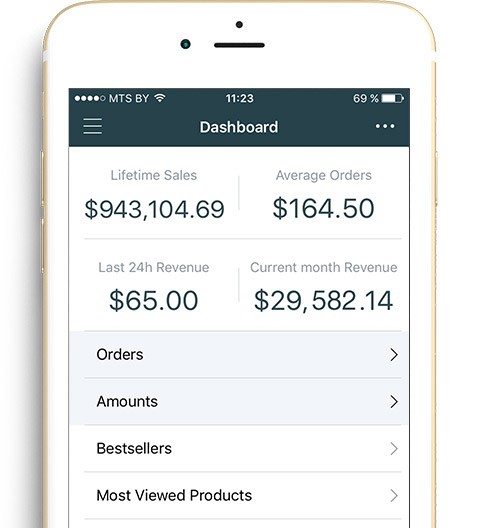 Server state
Track the performance of your Magento store
Get information on your current CPU, TTFB, RAM and hard disk. See how your server manages load, get critical alerts and react to the changes in time. With this app you will always stay online.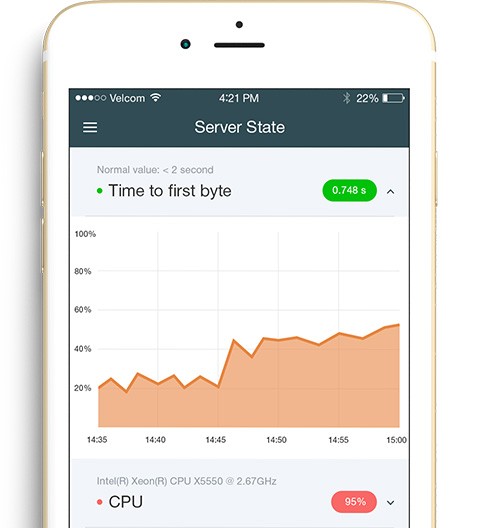 Reports
View advanced reports
View relevant reports right in your app! You don't even have to go to web for settings - a full stack of Magento reports and even more is now available to you in just a few clicks. A bunch of new reports are coming soon.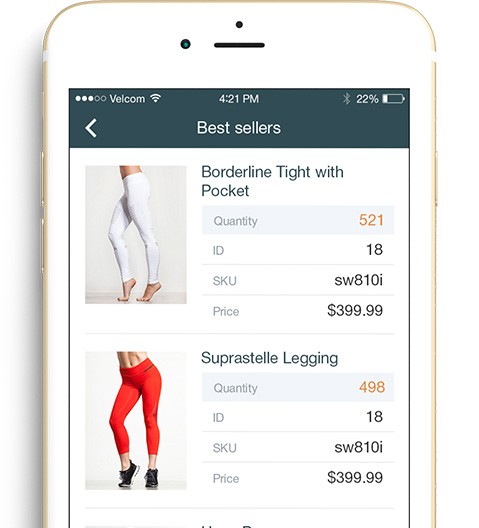 Flexible settings
Stay informed 24/7
Customize your notifications for better store management: get notifications on exceptional orders, server state, out of stock items and whatever else is crucial for you to know about your store.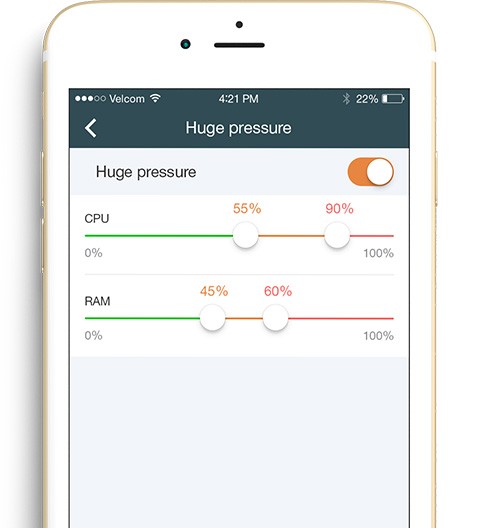 Lifetime sales
Keep track of your orders
Find out how effective is your marketing strategy. Get detailed information on your inventory, customers, orders, their processing and current status – all these in real time.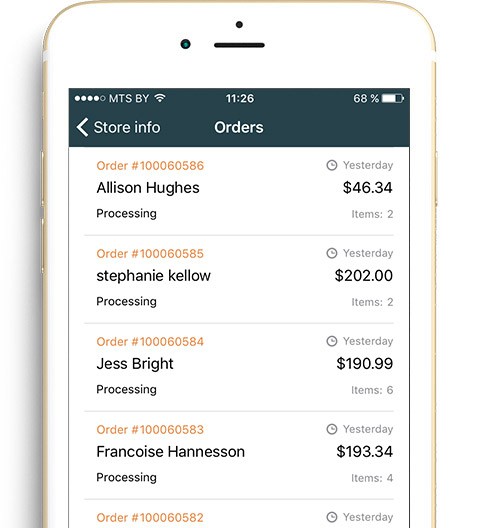 Multiple stores
Monitor all your stores with one app
Link your stores to the app and monitor each of them individually with one and the same account. With unlimited number of stores in the app you can now save your time for what is important for your business.