Core Extension for Magento 2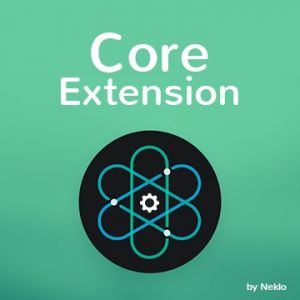 Core Module is a required tool that comes in installation pack with every purchased extension for Magento 2 by Neklo. This extension is not for independent use, and is included in every installation for both Community and Enterprise edition.
Core Module is a special extension that is used by all purchased extension for Magento 2. It must be installed prior to the installation of any purchased extension. It provides multiple libraries that expand the functionality of Neklo products and ensure the installation was correct and the extension will function properly. The instructions regarding Core Module use are described in User Guides for every extension.